Stander 2050 Assist-a-Tray
The Assist-A-Tray is a couch-side handle that makes it easy to stand from your favorite couch or chair. It comes with a convenient multi-use swivel tray so you can eat, surf the web, or simply keep handy items close by. And like all of our products, it blends in with your living-room (like another piece of furniture) so you can maintain the comforting feeling of your home.
-OR-
Product Description
Product Details
Height Adjustment Handle: 34″ to 40″
Dimensions of Handle: 6″ x 6″ 1.25 diameter
Base Length Adjustment: 20″ to 36″
Weight: 19.5 lbs.
Base Feet Measurements: 4″ x 7″
Weight Limit of Handle: 250 lbs.
Case of 3 Dimensions: 29″ L x 19″ W x 12″ H; 60 lbs.
Package Dimensions: 29″ L x 19″ W x 4″ H; 19 lbs.
Ergonomic Safety Handle: Makes standing and sitting easy and safe.
Saddle Bag Pouch: Four pockets keep convenient items close by.
Adaptable: Adjusts in length and height to fit either side of your favortie couch or chair. Works great with a lift chair.
Super Grip Rubber Pads: Ensure stability and protect floor from damage.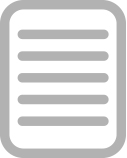 Instructions
Download